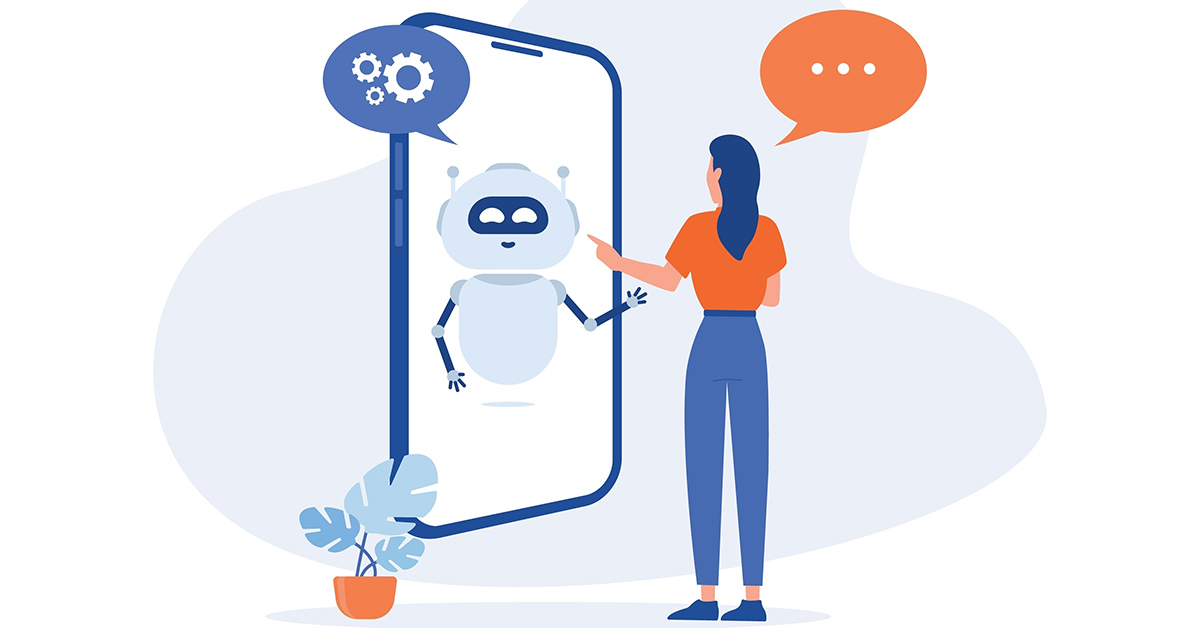 "Artificial intelligence in customer service" – HubSpot surveyed a total of 103 professionals from German companies, including those from the customer service sector, on this topic. The result: the topics of AI in customer service, as well as advantages and disadvantages of chatbots in customer service, are already attributed a high priority in the companies.
These are the key findings:
Artificial intelligence (AI) in customer service promotes business growth, even when more and more has to be achieved with fewer resources.
Service workers work more effectively because AI relieves them of minor tasks.
Job insecurity is one of the biggest barriers to AI adoption. It is also seen as one of the major disadvantages of chatbots in customer service.
Customer Experience – AI helps to understand the customer
According to the survey, respondents are very optimistic about the potential of AI in customer service. For around 80%, it is clear that artificial intelligence helps to increase productivity and growth. 89% believe that with the help of chatbots in customer service, they will have to spend less time on manual tasks and at the same time have more time for creative tasks (71%).
Three out of four service employees think they can do their work more efficiently thanks to AI. There is also clear support for customer positioning: 74% of respondents are convinced that AI can help them understand the customer better and thus improve the customer experience (79%).
Artificial Intelligence in customer service: an indispensable part of day-to-day operations
A total of eight out of ten respondents say they are already using AI at work. For them, the main benefits are:
Availability of customer service around the clock,
Automation of manual tasks and faster response to customer requests,
More time for employees to solve tasks that are more complex.
34% of respondents offer their customers AI tools to find solutions to problems on their own (chatbots, self-service). 28% use AI tools to support customers proactively. And for 27%, AI represents a welcome opportunity to collect and evaluate customer feedback.
AI in customer service: Disadvantages of chatbots in customer service also acknowledged
For all the benefits AI can bring to customer service, there are also aspects that the majority of respondents are concerned about. 61% see significant disadvantages of chatbots in customer service as well. They believe that jobs will eventually be completely replaced by AI at the expense of a personalized customer experience. They worry that this could replace their jobs in the next few years (56%). As many as 61% agree with the statement that AI is a threat to humanity.
Outlook – German companies are focusing on AI
According to the study, German companies are gearing up for an AI-powered future.
76% say that by 2024, most customers will use Artificial Intelligence in Customer Service. Primarily to answer questions and solve problems. Search engines like Google would then be more or less obsolete. By then, according to the respondents, most software solutions should also be equipped with AI functions.
Despite the above mentioned challenges that AI undoubtedly brings. German companies are convinced of the potential applications of AI. This is also shown by the study result: three out of four of those surveyed assume that AI will help their company achieve growth that would not be possible at all without such technology.