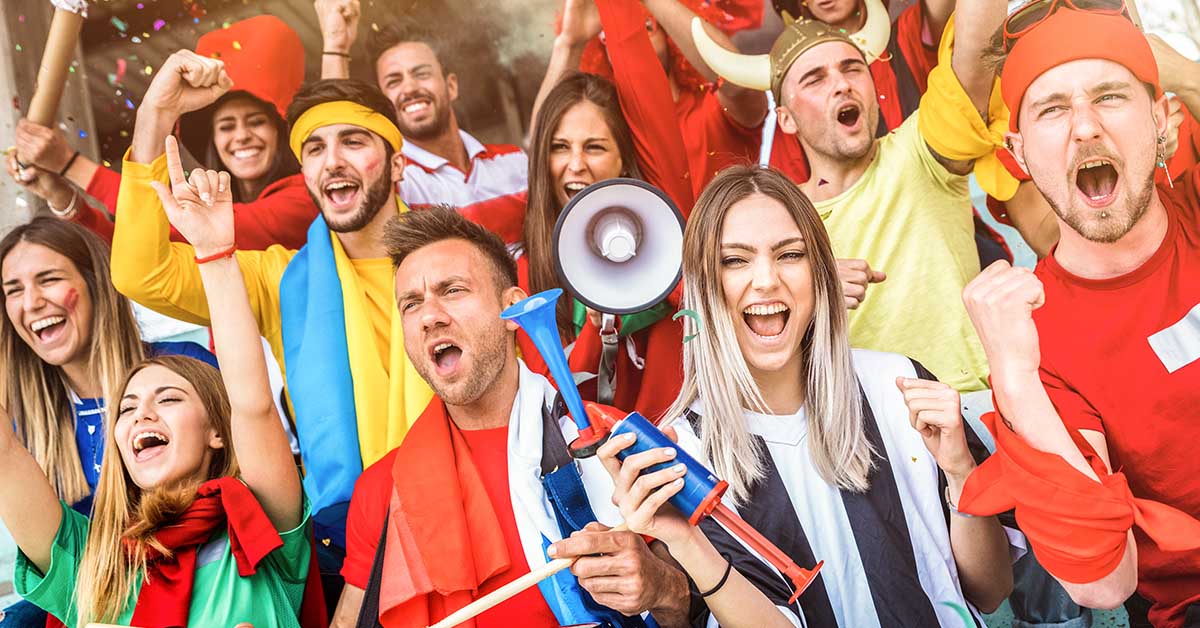 The soccer world is currently looking with excitement to Australia and New Zealand, where the Women's World Cup is approaching its climax. Yes, you can say it quite sweepingly: soccer has a high status (not only) in our cultural circle. Fans love and support their sport in all its facets, whether in the district league or the Champions League, on the football pitch or in the stadium, or even at men's or women's tournaments.
A wide range of facets – in soccer and customer service
But what, you may well ask, does soccer have to do with customer service? The answer is simple: a whole lot! Apart from the fact that there is also a proverbial king in customer service around whom everything revolves – namely the customer himself – customer service also has many very different facets and shades.
And just like fans support their favorite sport, we at Enghouse Interactive passionately support our favorite topic, namely customer service in all its facets and manifestations. Be it solutions for small and medium-sized companies with just a few agents or the very large enterprise customers with hundreds of employees. Be it helpdesk or attendant console operators or omnichannel contact centers that want to communicate with their customers via all channels.
The right solution for every problem
At Enghouse, we believe that every company should be able to operate the best possible solution for its purposes – which we can provide. We think in customer-oriented terms, live flexibility and support all systems and platforms on the market, regardless of whether they are in the cloud, on-prem or as a hybrid solution, and regardless of whether powerful inbound or outbound solutions are required. And of course – another analogy to soccer – the big supporting program also counts in customer service, without which even the best services and performances cannot come into their own. In the field of customer service, these include powerful automation, streamlining, quality management and analysis tools that make the cost-effective operation of a modern customer service operation possible in the first place.
From David to Goliath
At the time of writing, it was not yet clear who would ultimately triumph in the Women's World Cup and win the title. But one thing can be said for sure: The so-called "small" soccer nations are the real winners. Countries like Nigeria, South Korea, Jamaica and Morocco have put the fear of God into top favorites like Germany and England.
These "soccer dwarfs" have achieved what hardly anyone could have dreamed of before. They were able to inspire an audience of millions by showing what makes winners:
Meeting unfamiliar situations with a high degree of flexibility.
Throw entrenched structures overboard if necessary, courage to try something new.
Adjust to the opponent and react accordingly.
If possible, always have an overview of what is happening.
Act positively, show enthusiasm and never throw in the towel.
Seek and find a workable solution for every situation.
Learning from women's soccer and turning customers into fans
These are all qualities and approaches that not only point the way forward in soccer – regardless of whether women or men are on the pitch – but should also be part of the basic equipment in everyday working life. Service companies are not exempt from this. On the contrary, if they want to turn their customers into real fans, they should adapt to them as optimally as possible and align their service accordingly. For example, by:
Offer the widest possible range of products.
Provide solutions in a customer-oriented manner.
Identify customer requirements and adapt the product range accordingly.
Respond flexibly to customer requirements, for example with modular solutions that allow a wide range of design options.
Listen to customers and actively support them in all situations.
Develop practical solutions with high utility value that the market also needs.
How customers become fans
The analogy to soccer is striking. The ball artists were able to conquer the hearts of countless thousands of fans with the above-mentioned characteristics (see above). Previously nameless kickers became big players practically overnight. This recipe can also be used to win customers as fans in customer service. Service providers who pay attention to the above criteria and signal appreciation to the customer are always the winners in the end.